View topic - MLP in the Simpsons
Okay, so this obviously predates FiM by a considerable amount of time, but I spotted it today, I haven't seen it anyplace else, and I wanted to share it. Enjoy (sorry for the bad quality, it's a screencapture and my computer sucks).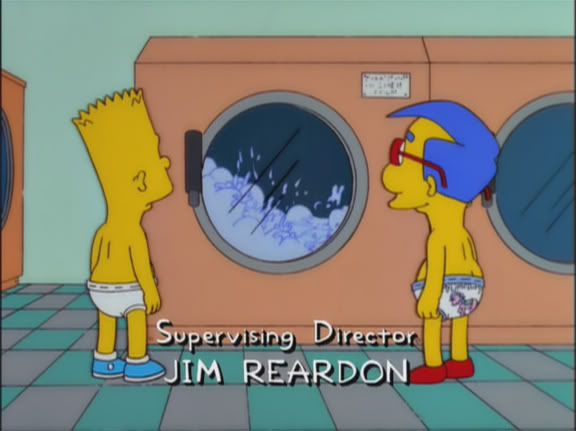 Interesting how times have changed.
Posts: 143
Joined: Thu May 05, 2011 11:40 pm
---
How long ago was it? I wonder if that is G1 or G2 or G3? All seem possible to me.
Administrator
Posts: 862
Joined: Tue Apr 19, 2011 9:12 am
---
Millhouse the first Brony.
Posts: 9
Joined: Sat Mar 17, 2012 5:32 pm
---
Does that make Millhouse a meme?
This signature needs to be about 20% more Mr. Bunny.
Countdown to the Zombie Appocalypse:
87 DAYS
The first time you see this, copy it in your signature and subtract one.
Posts: 971
Joined: Tue May 17, 2011 7:58 am
Location: Harrisburg, PA, USA
---
---
Who is online
Users browsing this forum: No registered users and 1 guest